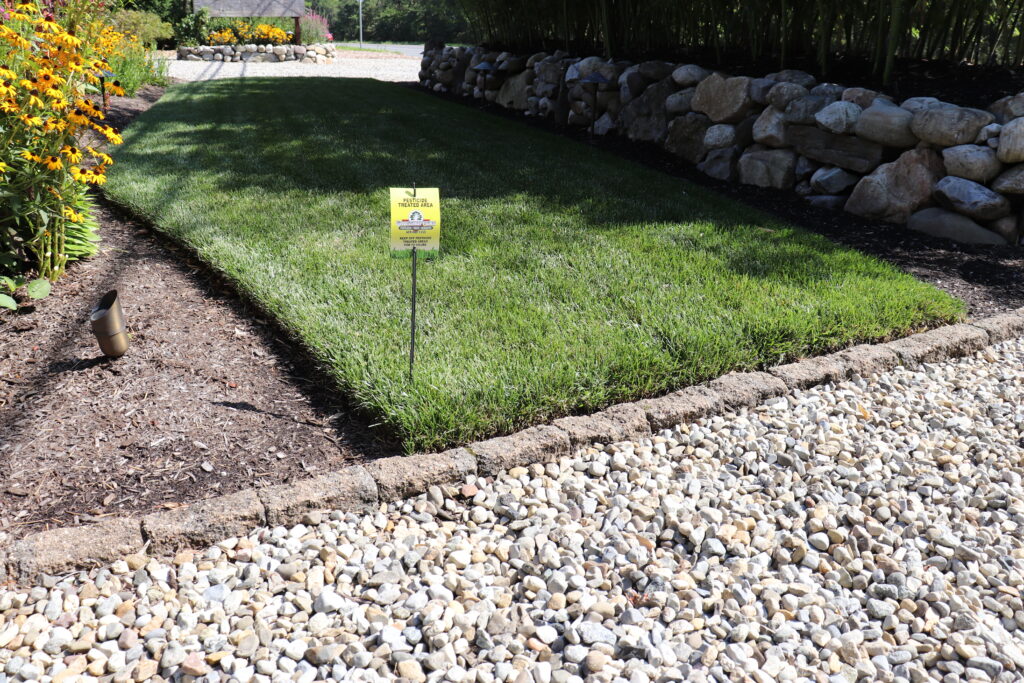 Do you have a stone property or garden beds with pesky weeds?
You can learn the pleasure of enjoying a clean, weed free property all season long! Allow us to maintain your property and save you the time and aggravation of pulling and looking at those unsightly weeds.
Treating weeds is a continuous chemistry that depends on temperature, humidity, and stage of growth. We take weed control to the next level by tailoring our services to meet your property's specific needs.
With any weed control program prevention is the key to keeping weeds away. Sign up early and never see weeds all season.
Extra services offered
Poison Ivy Control
Vegetation Control
Commercial and Industrial Sites
Curb lines
Parking lots
Driveways
Building edges
Guard rails
Landscape beds
Fence lines
Sidewalks and walkways
Save yourself the aggravation of pulling and having to look at unsightly weeds. Learn the pleasure of having a clean, weed free property all season long!