What Are Fleas And Ticks?
Both of them are parasitic animals associated with pet owners, but the truth is that they can become a plague in almost any space. Open or closed, meaning indoors. They survive by drinking the blood of animals and humans, and not having a pet doesn't exclude you from having a problem with these mini menaces.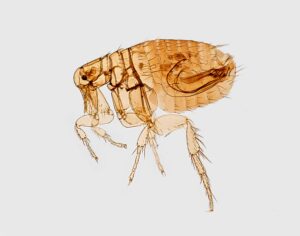 The difference between fleas and ticks is that fleas are minimal, like a particle of dirt, with a strong body and even stronger legs that allow them to jump and move through their host (pet, human), a garden, or an indoor space. Fleas are extremely difficult to kill by hand, first of all, because catching one can be a total challenge and also because their carcass is very strong for their size.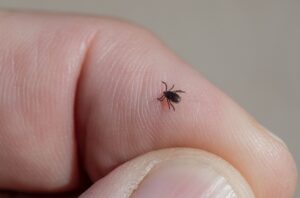 Ticks are arachnids, their body is flat and oval, and they have four pairs of short legs. They don't fly or jump and can be brown, black, or gray colored. The "superpower" o these animals is the way they get attached to the skin to be able to feed themselves.
When Do Fleas And Ticks Appear?
Fleas and ticks thrive in humid climates and shady areas. They can be found in tall grass and wood piles that provide some shade. Tick and flea season in New Jersey begins at the end of spring and the start of mid-summer. Ticks and fleas are worst from May to July, and they can affect pets as well as humans. There are more than 400 tick and flea species in the US.
The tick and flea season generally ends when the weather gets colder, at the end of summer. However, you may still find them if you have lots of trees and shrubs that can make an ideal environment for these pests, even during the colder season. Ticks and fleas affect pets and humans, and some diseases include Lyme disease, tick paralysis, Murine Typhus, among many others.
How To Control Ticks And Fleas?
The best way to control ticks and fleas is to mow your grass regularly, trim shrubs, and remove any debris. Fleas thrive in humid environments with shade; cutting your grass and shrubs allows the sun to dry out humid spaces and minimizes shade. Make sure to clear up any straw, leaves, or wood lying around.
These are good preemptive measures, but if ticks and fleas have already taken hold, you will need to call professionals to take care of it. At Grasshoppers Landscaping, we offer complete pest control treatment, including multiple applications throughout the season to make sure your lawn stays pest-free year-round. We are here to help – give us a call, and we'll give you an estimate for free.